It's the most wonderful time of the year! When everyone posts their best-of lists. And of course, I have to add to the onslaught.
This is a tough list to put together, because I have a lot of books to choose from. (108. I'm bragging).
So without further ado, here are the best books I have read this year. Go get yourself a copy immediately! (Unless you are a member of my family. In which case, don't spoil your Christmas gift!).
***
Category: Non-Fiction
Best Life Story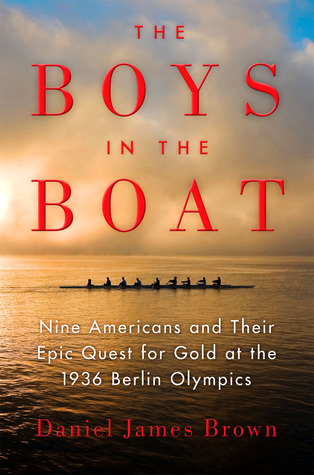 The Boys in the Boat by Daniel James Brown
Runner up: Cleopatra by Stacy Schiff
Best Life Guide
Anti-Cancer by David Servan-Schreiber
Best Sociological Exploration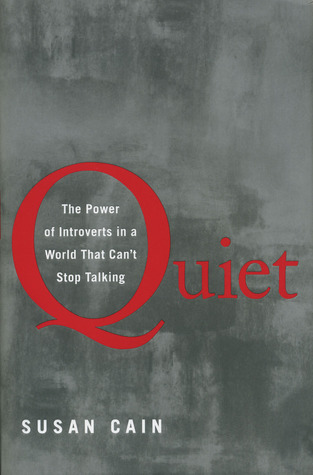 Quiet by Susan Cain
Runner up: Modern Romance by Aziz Ansari
Full List of Non-fiction Titles
Shadows at Dawn by Karl Jacoby
Quiet by Susan Cain
Everything Changes by Kairol Rosenthal
Anti-Cancer by David Servan-Schreiber
The Sense of Style by Steven Pinker
Cancer by Greg Anderson
Crazy Sexy Cancer Tips by Kris Carr
The Boys in the Boat by Daniel James Brown
The Tipping Point by Malcolm Gladwell
The Girls of Atomic City by Denise Kiernan
In the Heart of the Sea by Nathaniel Philbrick
The Evolution of God by Robert Wright
Five Days at Memorial by Sheri Fink
Cheating Death by Sanjay Gupta
The Shallows by Nicholas Carr
Stiff by Mary Roach
The Art Detective by Philip Mould
Ambition and Desire by Kate Williams
Drive by Daniel H. Pink
Cleopatra by Stacy Schiff
Salt Sugar Fat by Michael Moss
Modern Romance by Aziz Ansari
Nothing Daunted by Dorothy Wickenden
***
Category: Spirituality
Living Buddha, Living Christ by Thich Nhat Hahn
Full List of Spirituality Titles
How To Expand Love by the Dalai Lama
Comfortable with Uncertainty by Pema Chodron
No Time to Lose by Pema Chodron
When Things Fall Apart by Pema Chodron
Living Buddha, Living Christ by Thich Nhat Hahn
The Untethered Soul by Michael A. Singer
***
Category: Memoir
I am Malala by Malala Yousafzai
Full List of Memoir Titles
I am Malala by Malala Yousafzai
Two or Three Things I Know for Sure by Dorothy Allison
Tracks by Robyn Davidson
Shakespeare Saved My Life by Laura Bates
Spinster by Kate Bolick
Blackout by Sarah Hepola
***
Category: Self-Help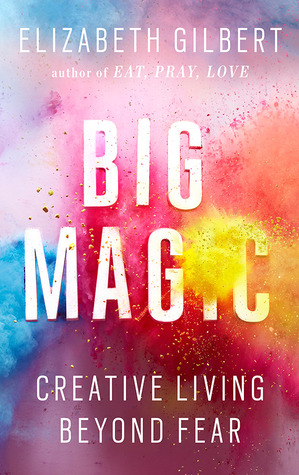 Big Magic by Elizabeth Gilbert
Runner up: Better Than Before by Gretchen Rubin
Full List of Self-Help Titles
Better than Before by Gretchen Rubin
The Life-Changing Magic of Tidying Up by Marie Kondo
Thinking for a Change by John C. Maxwell
Rising Strong by Brene Brown
Daring Greatly by Brene Brown
Mindfulness for Beginners by Jon Kabat-Zinn
Creativity, Inc by Ed Catmull
Big Magic by Elizabeth Gilbert
***
Category: Classic Fiction
The Moonstone by Wilkie Collins
Full List of Class Fiction Titles
Little Women by Louisa May Alcott
Anne of Green Gables by LM Montgomery
The Secret Garden by Frances Hodgson Burnett
Emily of New Moon by LM Montgomery
Sense and Sensibility by Jane Austen
Winnie the Pooh and the House at Pooh Corner by AA Milne
Wuthering Heights by Emily Bronte
The Moonstone by Wilkie Collins
Macbeth by William Shakespeare
The Prince and the Pauper by Mark Twain
Pride and Prejudice by Jane Austin
The Tempest by William Shakespeare
***
Category: Young Adult Fiction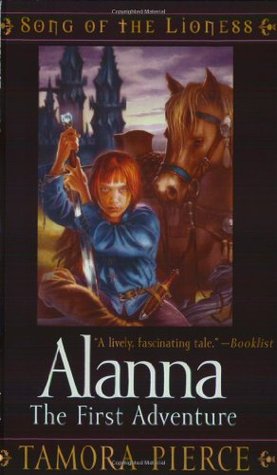 The Song of the Lioness Series
Alanna, In the Hand of the Goddess, The Woman Who Rides Like a Man, Lioness Rampant by Tamora Pierce
Full List of Young Adult Titles
Paper Towns by John Green
Alanna, In the Hand of the Goddess, The Woman Who Rides Like a Man, Lioness Rampant by Tamora Pierce
If I Stay and Where She Went by Gayle Forman
***
Category: Fiction
Best Post-Apocalyptic Novel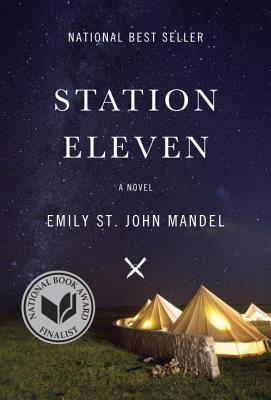 Station Eleven by Emily St John Mandel
Best World War II Novel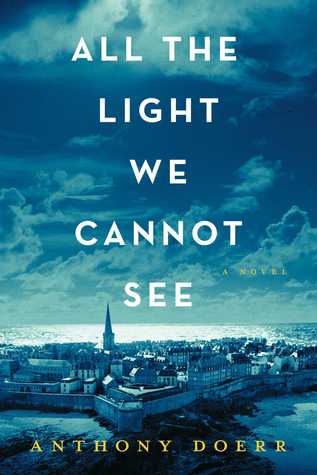 All the Light We Cannot See by Anthony Doerr
Best Family Drama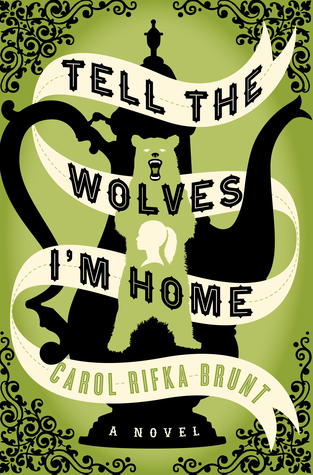 Tell the Wolves I'm Home by Carol Rifka Brunt
Runner-up: We Are All Completely Beside Ourselves by Karen Joy Fowler
Best Swedish Novel
A Man Called Ove by Fredrick Backman
Runner up: The Hundred-Year-Old Man who Climbed Out of the Window and Disappeared by Jonas Jonasson
Full List of Fiction Titles
The Eight by Katherine Neville
The Orchardist by Amanda Coplin
Basket Case by Carl Hiaasen
The Slow Regard of Silent Things by Patrick Rothfuss
Station Eleven by Emily St John Mandel
Rogues edited by George R.R. Martin
The Violets of March by Sarah Jio
Magic Bites, Magic Burns, Magic Strikes, Magic Bleeds, Magic Slays, Magic Rises, and Magic Breaks by Ilona Andrews
Surfacing by Margaret Atwood
The Look of Love by Sarah Jio
Stoner by John Williams
Adultery by Paul Coehlo
The Guernsey Literary and Potato Peel Pie Society by Mary Ann Schaffer
All the Light We Cannot See by Anthony Doerr
The Sherlockian by Graham Moore
Tell the Wolves I'm Home by Carol Rifka Brunt
My Brilliant Friend by Elena Ferrante
Where'd You Go, Bernadette? by Maria Semple
Tenth of December by George Saunders
We Are All Completely Beside Ourselves by Karen Joy Fowler
Calico Joe by John Grisham
Mr. Penumbra's 24 Hour Bookstore by Robin Sloane
The Night Circus by Erin Morgenstern
Life of Pi by Yann Martel
Dear Life by Alice Munro
The Serpent of Venice by Christopher Moore
Clara and Mr. Tiffany by Susan Vreeland
Go Set a Watchman by Harper Lee
The Art of Hearing Heartbeats by Jan-Philipp Sendker
The Hundred-Year-Old Man who Climbed Out of the Window and Disappeared by Jonas Jonasson
People of the Book by Geraldine Brooks
The Storied Life of AJ Fikry by Gabrielle Zevin
Pope Joan by Donna Woolfolk Cross
God Help the Child by Toni Morrison
The Brief Wondrous Life of Oscar Wao by Junot Diaz
The Lathe of Heaven by Ursula LeGuin
The Leftovers by Tom Perrotta
A Man Called Ove by Fredrick Backman
The Obituary Writer by Ann Hood